On-vehicle Inspection
ON-VEHICLE INSPECTION
PROCEDURE
1. INSPECT INTAKE AIR CONTROL VALVE
(a) Remove the V-bank cover.
(b) Start the engine.
| | |
| --- | --- |
| (c) While the engine is idling, check that the actuator rod moves as shown in the illustration. | |
(d) Disconnect the VSV connector, and check that the actuator rod returns.
If the operation is not as specified, inspect the intake air control valve, VSV and ECM.
(e) Connect the VSV connector.
(f) Install the V-bank cover.
2. INSPECT INTAKE AIR CONTROL VALVE
(a) Inspect the diaphragm.

(1) Using a vacuum pump, apply a vacuum of 60 kPa (450 mmHg, 17.7 in.Hg). Check that the lever moves.

If the result is not as specified, replace the intake air surge tank.
3. CHECK AIR INDUCTION SYSTEM
HINT:
The illustration shows the areas that may draw in secondary air, which could lead to idling problems.
Perform "Inspection After Repair" after repairing air leaks in the intake system (See page ).
(a) Check that the hoses are installed correctly.
(b) Check for cracks, etc. in the hoses.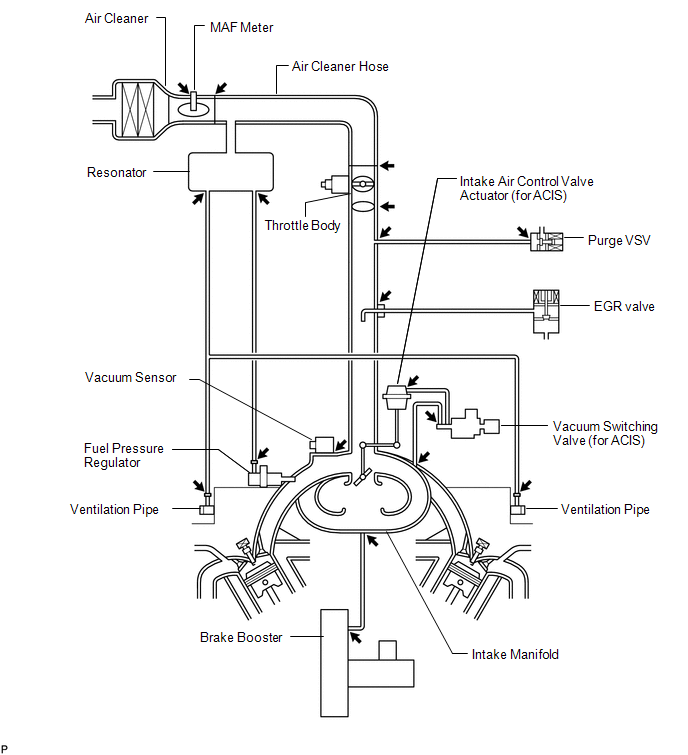 Parts Location
PARTS LOCATION
ILLUSTRATION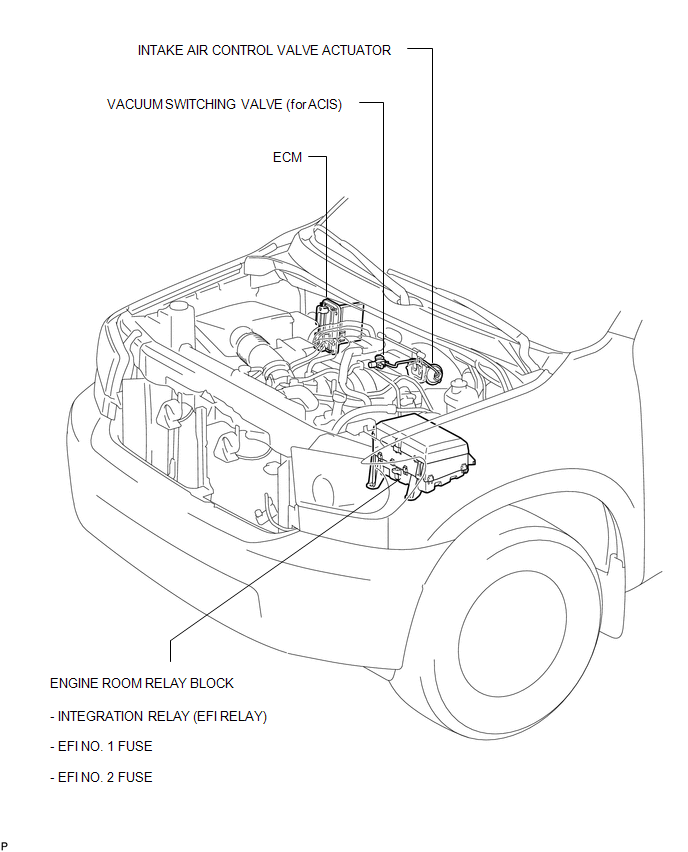 System Diagram
SYSTEM DIAGRAM