OPERATION CHECK
1. CHECK WINDOW LOCK SWITCH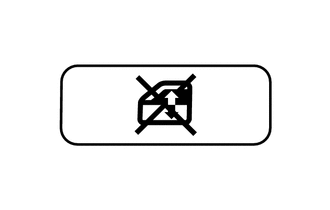 (a) Check that the front passenger side power window and rear power windows cannot be operated when the window lock switch of the master switch is pressed.

OK:

Operation of front passenger side power window and rear power windows is disabled.

(b) Check that the front passenger side power window and rear power windows can be operated when the window lock switch is pressed again.

OK:

Front passenger side power window and rear power windows can be operated.

2. CHECK MANUAL UP/DOWN FUNCTION

(a) Check that the driver side power window operates as follows:

OK
Condition

Master Switch

Switch Operation

Power Window

Ignition switch ON

Driver side

Pulled halfway up

UP (Closes)

Pushed halfway down

DOWN (Opens)
(b) Check that the front passenger side and rear power windows operate as follows:

OK
Condition

Regulator Switch

Switch Operation

Power Window

Ignition switch ON
Window lock switch off

Front passenger side

Pulled halfway up

UP (Closes)

Pushed halfway down

DOWN (Opens)

Rear LH side

Pulled up

UP (Closes)

Pushed down

DOWN (Opens)

Rear RH side

Pulled up

UP (Closes)

Pushed down

DOWN (Opens)
(c) Check that the power window (for back window glass)* operates as follows:

OK
Condition

Regulator Switch

Switch Operation

Power Window

Ignition switch ON

Back Door

Pulled up

Closes

Pushed down

Opens
*: for Double Cab, for Power Slide Type
(d) Check that the power window (for back window glass)* operates as follows:

OK
Condition

Regulator Switch

Switch Operation

Power Window

Ignition switch ON

Back door

Pulled up

UP (Closes)

Pushed down

DOWN (Opens)
3. CHECK AUTO UP/DOWN FUNCTION

(a) Check that the driver side power window operates as follows:

OK
Condition

Master Switch

Switch Operation

Power Window

Ignition switch ON

Driver side

Pulled up (One touch operation)

AUTO UP (Closes)

Pushed down (One touch operation)

AUTO DOWN (Opens)
(b) Check that the front passenger side power window operates as follows:

OK
Condition

Regulator Switch

Switch Operation

Power Window

Ignition switch ON
Window lock switch off

Front passenger side

Pulled up (One touch operation)

AUTO UP (Closes)

Pushed down (One touch operation)

AUTO DOWN (Opens)
4. CHECK REMOTE MANUAL UP/DOWN FUNCTION

(a) Check that the front passenger side and rear power windows operate as follows:

OK
Condition

Master Switch

Switch Operation

Power Window

Ignition switch ON
Window lock switch off

Front passenger side

Pulled halfway up

UP (Closes)

Pushed halfway down

DOWN (Opens)

Rear LH side

Pulled up

UP (Closes)

Pushed down

DOWN (Opens)

Rear RH side

Pulled up

UP (Closes)

Pushed down

DOWN (Opens)
5. CHECK POWER WINDOW OPERATION FUNCTION AFTER IGNITION SWITCH OFF

(a) Check that all the power windows can be operated with the master switch after the ignition switch is turned OFF.

(b) Check that the key-off operation function does not operate after a front side door is opened.

(c) Check that all the power windows cannot be operated after more than approximately 43 +/-1.5 seconds have elapsed since the ignition switch is turned OFF.

6. CHECK MASTER SWITCH LED ILLUMINATION

(a) Check the LED illumination.

(1) Check that the LED located on the master switch illuminates when the ignition switch is turned to ON.

7. CHECK KEY-LINKED FUNCTION USING DRIVER SIDE DOOR KEY CYLINDER

(a) Check that all power windows operate as follows.

OK
| Condition | Key Operation | Power Window |
| --- | --- | --- |
| No key is inside vehicle, and all doors are closed. | Turned (LOCK) for more than 2.3 seconds. | UP (Closes) |
| No key is inside vehicle, and all doors are closed. | Returned to neutral position. | STOP |
| No key is inside vehicle, and all doors are closed. | Turned (UNLOCK) for more than 2.3 seconds. | DOWN (Opens) |
| No key is inside vehicle, and all doors are closed. | Returned to neutral position. | STOP |
8. CHECK JAM PROTECTION FUNCTION
(a) Check the basic function (for driver side and front passenger side windows).
CAUTION:
Do not put your fingers between the door frame and door glass to check functions. Also, prevent any part of your body from being caught during inspection.
HINT:
The jam protection function is operative during both AUTO UP and MANUAL UP operation while the engine is running or the ignition switch is ON, and also for 45 seconds after the ignition switch is turned OFF.
(1) Fully open the window.
(2) Place a thick book wrapped with a piece of cloth between the power window and body of the vehicle so that the window glass contacts the book when almost fully closed.
(3) Operate the auto up or manual up function to check that the power window goes down when the window contacts the book, and stops when the opening reaches approximately 200 mm (7.87 in.).
HINT:
The power window moves down approximately 125 mm (4.93 in.). However, when the opening does not reach 200 mm (7.87 in.), the power window continues to go down until the opening reaches 200 mm (7.87 in.) or until approximately 5 seconds have elapsed.
(4) While the power window is moving down, check that the door glass cannot be moved up even when the power window switch is used.
9. CHECK POWER WINDOW REGULATOR SWITCH ASSEMBLY LED ILLUMINATION
(a) Check that the LED located on the power window regulator switch assembly illuminates when the ignition switch is ON and the window lock switch is set to the UNLOCK position.