REASSEMBLY
PROCEDURE
1. INSTALL REAR SPRING LEAF BUSH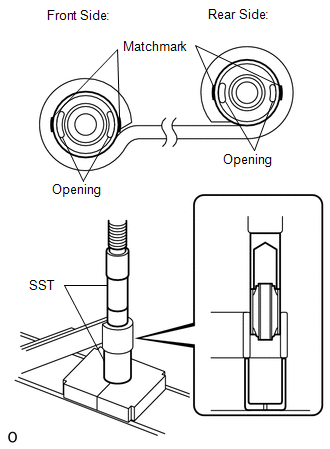 (a) Install a new bush to the leaf spring.
(1) Install the bushing while aligning it with the matchmarks so that its openings are as shown in the illustration.
NOTICE:
Be sure to install each bushing to the correct positions.
(b) Use SST and a press, press both bushes into the leaf spring.
SST: 09710-28012
09710-07062
SST: 09710-30041
09710-03211
NOTICE:
Align SST, which presses the bush, to the outer casing of the bush.