Adjustment
ADJUSTMENT
PROCEDURE
1. ADJUST WASHER NOZZLE SUB-ASSEMBLY
(a) Using a screwdriver, detach the 2 claws and separate the washer nozzle.

NOTICE:

Be careful not to damage the windshield.
(b) Remove the washer nozzle from the washer hose.

NOTICE:

Washer nozzles cannot be reused.
(c) Select a washer nozzle so that the spray is within the standard contact areas. Replace the washer nozzle with the selected one.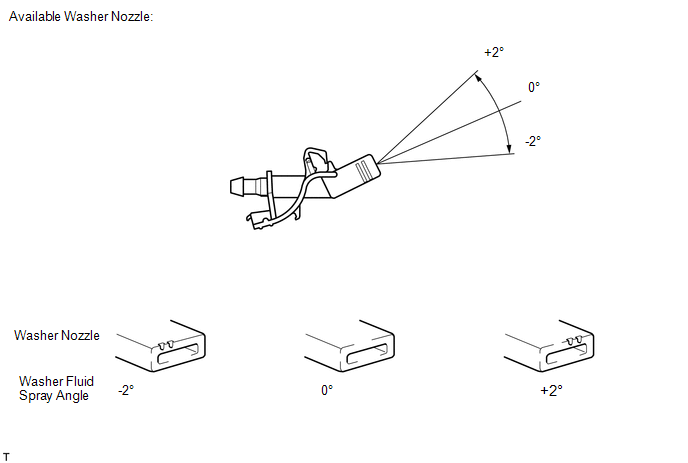 On-vehicle Inspection
ON-VEHICLE INSPECTION
PROCEDURE
1. REMOVE WASHER NOZZLE SUB-ASSEMBLY
(a) With the engine running, check that the center stream of washer fluid sprays on the windshield within the hatched areas shown in the illustration.
Standard:
Washer fluid hits the windshield in the areas shown in the illustration.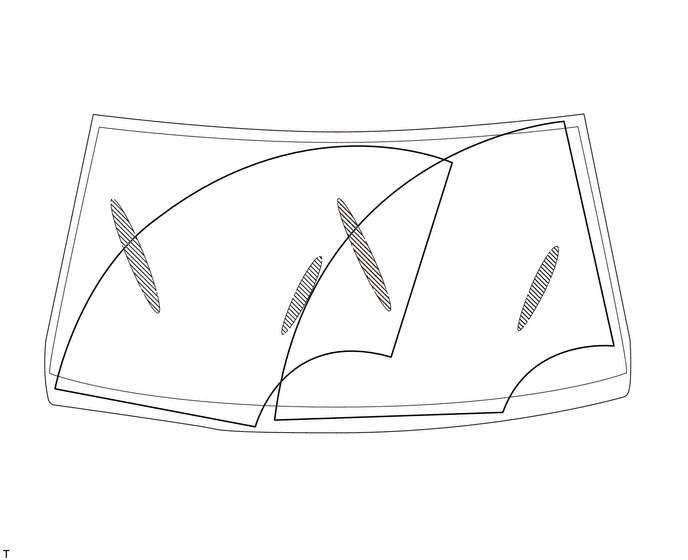 If the result is not as specified, replace the washer nozzle.